Back
Achieving air dominance by making better decisions. Faster.
AGI will be demonstrating at Booth 134 during the Air Warfare Symposium, Feb 27 - Mar 1, in Orlando, FL.
The world of the war fighter is constantly changing. Keeping up with advances in this dynamic environment has never been so critical. For example, defense industry experts struggle to keep pace with innovations in:
hypersonic weapons
electronic warfare
unmanned aircraft
space asset capabilities
Senior leaders at the U.S. Department of Defense and the U.S. Air Force agree that all future conflicts will be multi-domain conflicts. We need to work faster than ever to achieve coordinated dominance across all domains - air, space, land, sea, and cyber.
But the threats that we face today and tomorrow are not merely multi-domain - they are faster. The recurring theme of the challenges faced by USSTRATCOM Commander Gen. John Hyten is the need for our forces to move quickly. At each step, from weapon system development to operations, the problems are only getting harder and the timelines shorter. We must transform the way that we work and think to develop defenses against new and rapid threats such as hypersonic weapons.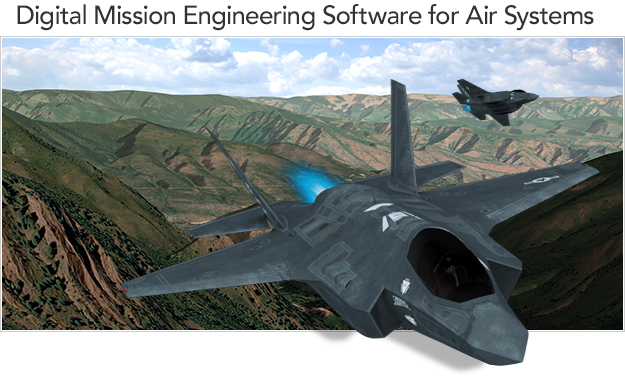 It's no wonder, then, that attendance at Air Force Association (AFA) conferences has grown recently. For example, more than 12,000 people attended last year's Air Warfare Symposium.
Join us at this year's symposium, at booth 134, and discover how AGI software can help you stay ahead of the challenges that you face. Our engineers are eager to discuss the many ways that you can use AGI software to:
shorten development cycles
reduce sustainment efforts
improve mission performance
With 30 years of experience in the aerospace and defense industry, AGI has the software that you need to make better decisions, faster.