Back
Track Santa with AGI and NORAD this Christmas
Ho! Ho! Ho!
Once again AGI has teamed up with NORAD to help track Santa on his annual journey around the globe! Make sure to check out https://www.noradsanta.org/ to follow St. Nick!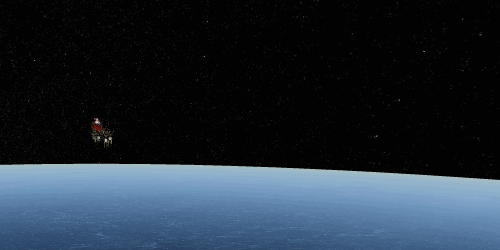 Beginning at 02:01 EST on Christmas Eve, NORAD's firing up its Santa Tracker so familiies can watch Santa prepare for his flight and follow him as he traverses the globe delivering presents. ​The Santa Tracker uses the 3D Cesium-based globe to provide the 3D tracking. You'll get Santa's latest position as he heads west, starting at the International Date Line. Once the reindeer are ready to take off, NORAD's "Santa Cams," which are stationed around the glove, stream videos of Kris Kringle as he passes famous landmarks such as the Eiffel Tower, the Great Wall of China and even NORAD's Colorado Springs headquarters. Cesium lets you zoom and pan along Santa's journey, and click on map icons to learn more about some of the locations Santa visits during his trek. The 2D tracker, built with Bing® Maps, has the same information-gathering features as the 3D tracker,
and is the alternate option for systems that do not support 3D.

At 06:00 EST, trackers worldwide can speak with a live phone operator to inquire as to Santa's whereabouts by dialing the toll-free number 1-877-Hi-NORAD (1-877-446-6723) or by sending an email to noradtrackssanta@outlook.com. Any time on Dec. 24, Amazon Alexa users can ask for Santa's location through the NORAD Tracks Santa skill for Amazon Alexa, and OnStar subscribers can press the OnStar button in their vehicles to locate Santa. Bing and Cortana users can also find Santa's location on Dec. 24.
If you'ld like to discover how AGI Cesium works with Santa's elves, head on over to the Cesium blog. Check out how to mimic the the snow in the Santa Tracker with a sample snow system plugin, and learn about the evolution of NORAD Santa Tracker technology throughout the years.
We hope you join us on Christmas Eve for all the Santa Tracking fun!