Back
Global Space & Technology Convention 2019


Happy Chinese New Year from Singapore! AGI is kicking off the new lunar year at the 2019 Global Space & Technology Convention. This year's theme is "Pushing The Innovation Frontier", and features emerging satellite technologies, along with new applications and paradigms in the NewSpace arena. We will be joining over 600 delegates, 60 speakers and 200 companies from more than 30 nations around the world! Here's what to expect:
Friday, Feb 15 @ 1050: AGI's Director of International Business, Matt Halferty, AGI's joins Mr. Tan Boon Khai, Singapore Land Authority, Mr. Kamran Akhtar, Black Sky, and Mr. Motoyuki Arai, Synspective on the The Future of GIS panel. Matt will discuss how users can display the GIS information they need for mission planning in a browser using the new OGC community standard, 3D Tiles, to analyze things like communications links and
quality, sensor coverage, and satellite vulnerability.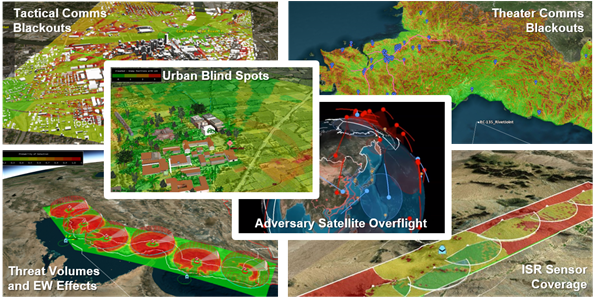 Booth 13: Three of our International Systems Engineers, Dan Honaker, Alex Ridgeway and Karynna Tuan will be onsite to help address your current projects and challenges. They'll be around to answer your tough questions, show off our new commercial-off-the-shelf (COTS) Space Situational Awareness tools, and highlight the latest features in STK 11.5. Stop by and see how commercial software from AGI improves satellite operators' understanding of space, ensures safety of assets, and improves mission performance.