Back
Harvest Moon 2020: What's that Other Dot?
Oct 8, 2020

Blog Post

EOIR
Last weekend, I took a picture of an especially awesome-looking Moon. While the Moon is plenty exciting on its own, I took a picture with my phone because there was another celestial body right above it! You can see my picture below.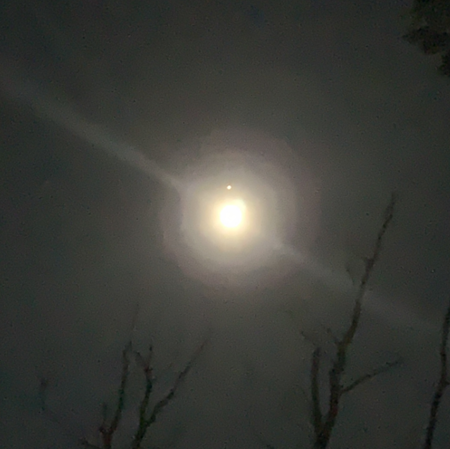 At first glance, I believed that Mars was behind the Moon. After staring for a bit, I went back inside, opened Systems Tool Kit (STK), and used STK EOIR to create a synthetic sensor scene of what I just captured with my camera. When I clicked the dot behind the Moon, I was excited to learn that my hunch was correct.
EOIR represents the analog world by digitally sampling the "modeled universe" from a sensor to create a synthetic scene that models 27 optical materials, including:
Central bodies
Stars
Satellites
Aircraft
Missiles
Thermal models, including:

Planets
Stars
Solar radiance
Missile plumes
In EOIR, you can expand your scene when you include:
Up to 12 independent sensors
Custom materials
Static or time-dynamic temperature profiles
To confirm your own celestial suspicions, follow the steps below:
Launch STK and create a new scenario with the current date, plus 24 hours.
Insert the Moon and Mars (or another celestial body) into your scenario, and insert a place object with your address.
Insert a sensor on your place object and point it along a vector looking at the Moon, constrained by Zenith.
Create a new 3D Graphics window to look at the Moon from a fixed distance.
Update your EOIR Properties to model your camera phone and environment.
Click the EOIR icon to generate the scene.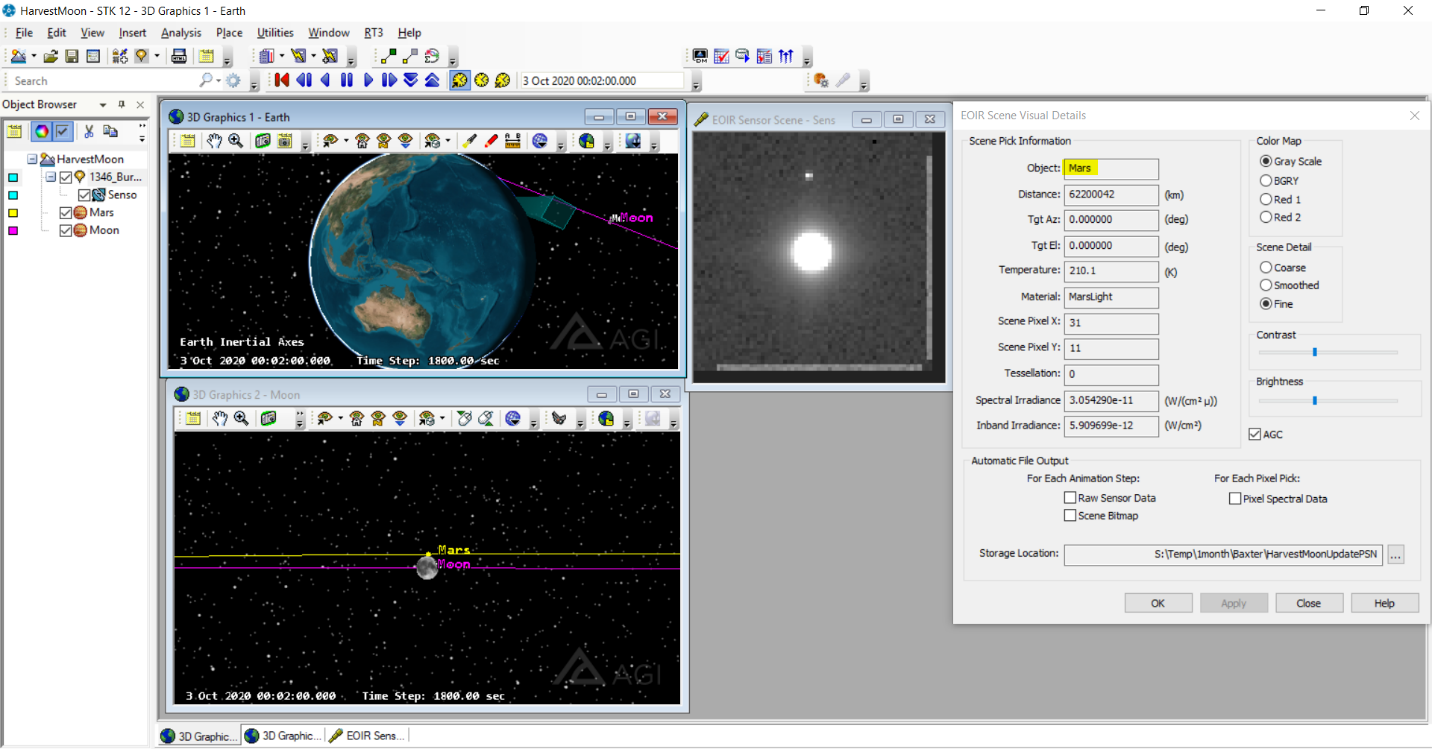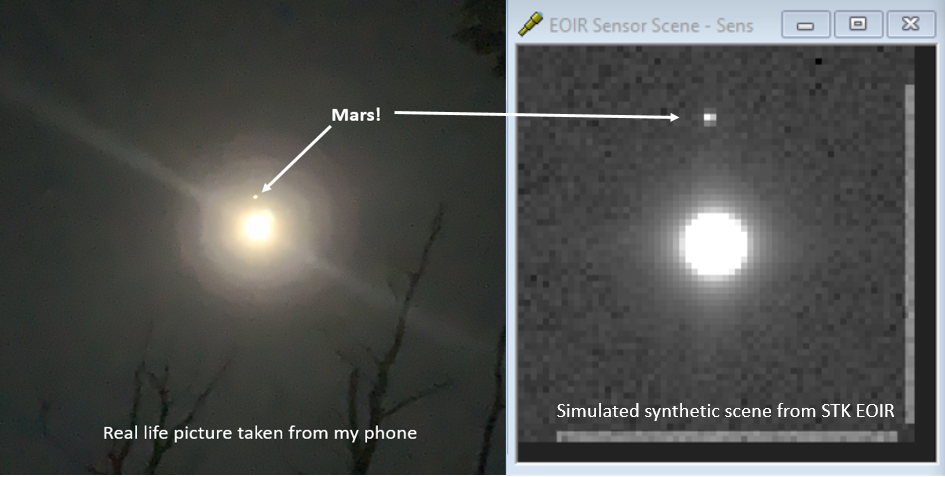 While I am certain that many amateur astronomers were already aware of this cool celestial event, I was excited to use STK to solve my mystery.
Good luck using STK to visualize the skies above!