Back
Air Force Education with Industry Fellows connects AGI with Space Force
Air Force Education with Industry (EWI) and Army Training with Industry (TWI) Fellows embedded at AGI, an Ansys company, connected directly with Air and Space Force operational users and educators on a recent tour of 12 units. "We participate in both the TWI and EWI programs. Lt. Tarrant put this whole trip together. It was incredibly well-constructed and executed in every step along the way," said Paul Graziani, AGI CEO. "One of the coolest things we did on this trip was to visit the 533rd training squadron. These young airmen are engaged, very bright, and energetic, and I am excited about what that means going forward to the U.S. Space Force.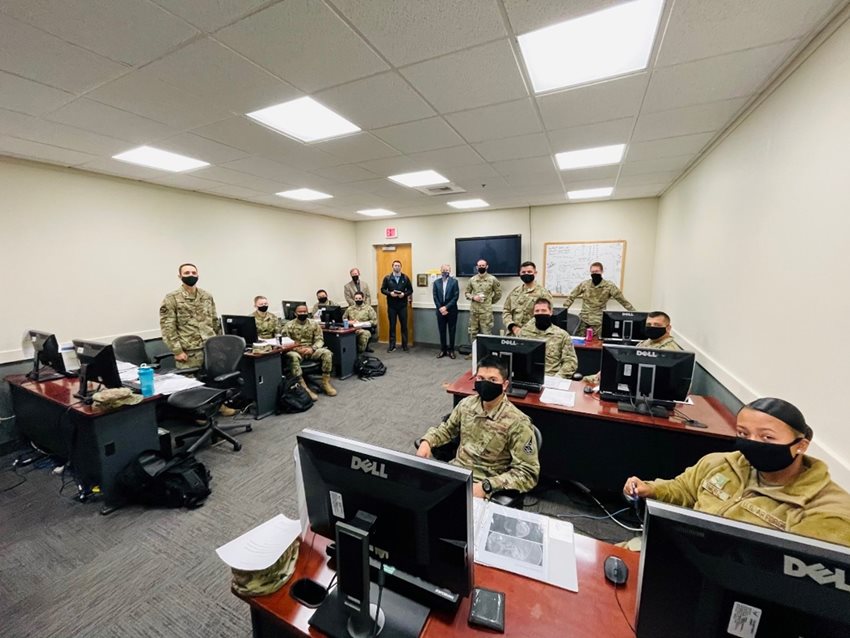 About the visit
Lt. Josh Tarrant, Air Force Acquisition Officer and EWI Fellow, and Capt. Bryce Thornton, Army Space Operations Officer and TWI Fellow, booked face-to-face discussions with Air and Space Force operators and educator in Colorado and California. They met with an open-ended agenda of listening to users and educators about how they are using AGI's Systems Took Kit (STK), a physics-based modeling and simulation software platform for sea, land, air, space and cyberspace. Space Force operators and educators use STK for a variety of functions, including space situational awareness, conjunction assessment, orbital modeling, training, and education. The following units supported visits and hosted candid discussions:
Colorado

National Security Space Institute (NSSI)
AF Academt Astronautics Department
Delta 2 (formerly 21st OSS)
National Space Defense Center (NSDC)
Catalyst Campus

California

533rd Training Squadron
Combined Space Operations Center
18th Space Control Squadron
30SW Range Management
2nd Rangs Operations Squadron
SpaceX
Kobayashi Maru
Users provided consistently high feedback on AGI's engineering support and technical expertise. The trip also uncovered what challenges they were facing, and what AGI and the EWI/TWI fellows could do to help.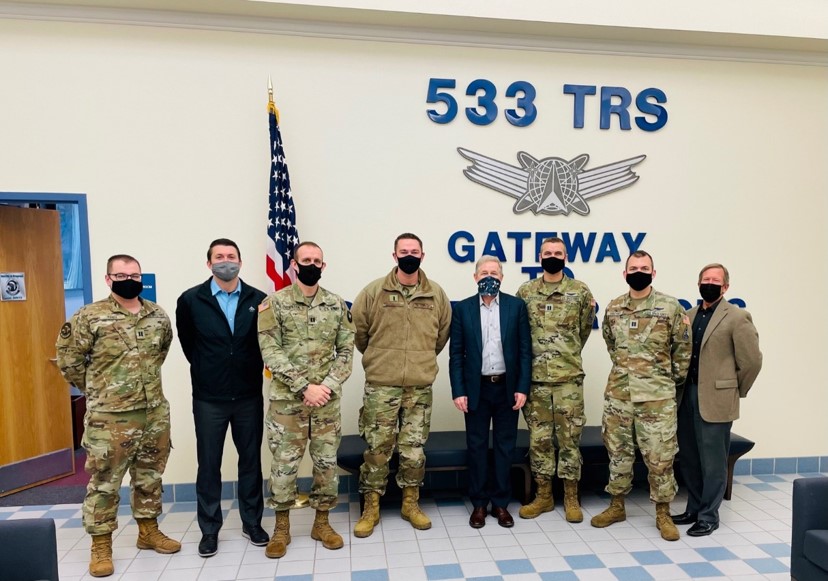 The discussions uncovered several concerns that operators and educators faced:
License renewals and distribution
Accreditation of current and past software versions across multiple networks
Training – specific functions to each unit/mission, continuity
AGI engineers and EWI/TWI fellows are going through notes and providing follow up action items and courses of action to address these issues.