Back
Paul Graziani, AGI Cofounder and CEO, Retires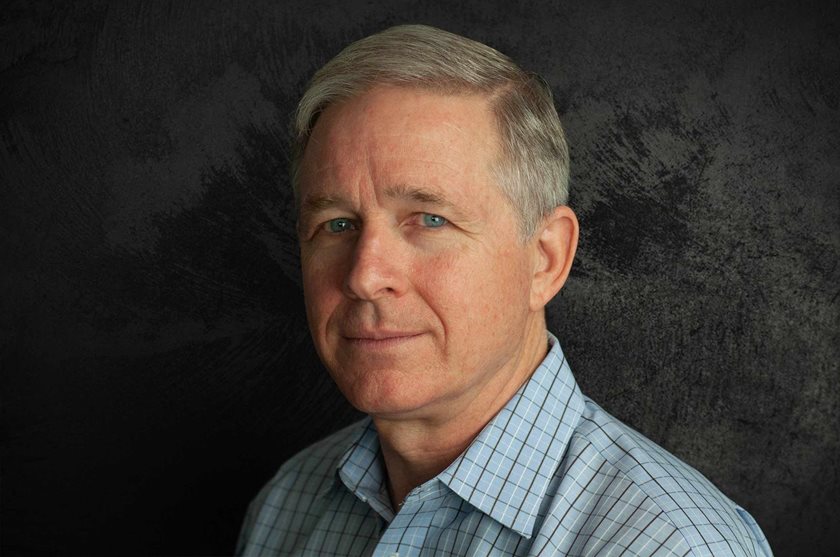 Thirty-three years. Over three decades. A third of a century. There are many ways to make the passing of time seem impressive. But as every great philosopher from Socrates to Buddha to Gandalf has taught us, it's what you do with the time you're given that matters. Therefore, as we celebrate the retirement of AGI's cofounder and CEO, Paul Graziani, let's talk about what he did with his time.
It began with STK. Systems Tool Kit — born as Satellite Tool Kit — was created to start a revolution. Paul and AGI cofounder Scott Reynolds were frustrated by the enormous waste of government programs that rely on purpose-built, contract-developed software and decided there must be a better way. And they recognized that the United States has often depended on private enterprise to solve the government's biggest problems, so they built a company to do just that. Throughout his career since, Paul has championed the use of commercial, off-the-shelf (COTS) software products to improve efficiency and eliminate waste. Today, STK is used in more than 50,000 installations around the world, spanning the aerospace, defense, and intelligence communities.
And yet that's not the whole story; not even close. As AGI grew it developed new products that solve some of the toughest problems in space operations — from orbit determination to space situational awareness. And as AGI moved beyond space, it invented new technologies that needed their own room to grow. Under Paul's stewardship, AGI has spun out three independent firms — Cesium, COMSPOC, and OneSky — that have started their own revolutions in 3D geospatial, space domain awareness, and unmanned traffic management.
Paul has also contributed his time and talents to numerous other organizations, including PASSUR Aerospace, URSA Space Systems, the Federation of Galaxy Explorers (FOGE), the United States Geospatial Intelligence Foundation (USGIF), the Aerospace Industries Association (AIA), the American Institute of Aeronautics and Astronautics (AIAA), the Civil Air Patrol (CAP), and the Space Foundation.
But among all his activities and achievements, Paul's first and fullest devotion has always been to the people of AGI. As much as he built a company, he built a family. Visitors to AGI's Exton headquarters would often describe a palpable feeling of shared spirit and purpose throughout the building. This is why Paul's retirement is both tearful and triumphant. As the Bard wrote, parting is such sweet sorrow; for the pain of missing people is proof that you love them.
Where is Paul going next? To become CEO of one of the firms he helped create from AGI: COMSPOC. There, Paul will continue his mission to advance national security capabilities through commercial software. COMSPOC supports the space operations community with software products and services that address current and emerging challenges in the space environment. Their safety of flight and mission assurance services are the most accurate, precise, and complete in the private sector.
Succeeding Paul as leader of AGI — now Ansys Government Initiatives — is Kevin Flood, formerly the chief revenue officer. Kevin joined AGI as a product manager in 2002 after 16 years serving in a variety of engineering leadership positions. He is an inventor or co-inventor of five patents in optics and optical communications. Kevin has a B.S., an M.S., and a Ph.D. in electrical engineering from Lafayette College, Villanova University, and the University of Pennsylvania, respectively.
And while Kevin makes many family jokes — his son, daughter-in-law, and son-in-law all work for AGI — he is a true heir to the spirit of kinship that Paul fostered for those many impressive-sounding years. So, as Paul moves on to the next phase of his career, the AGI family carries his flag forward as a proud part of ONE Ansys.