Back
Simulating Attacks from North Korea
With the increasing threats from North Korea, and specifically with the
threat on Guam
, I wanted to let everyone know how quick and easy it is to model these threats with STK (free and paid), so I created an
FAQ
with the steps that take less than five minutes to complete.
Test them out yourself by downloading
STK
for free, or even right from our website using the new
STK Cloud trial
!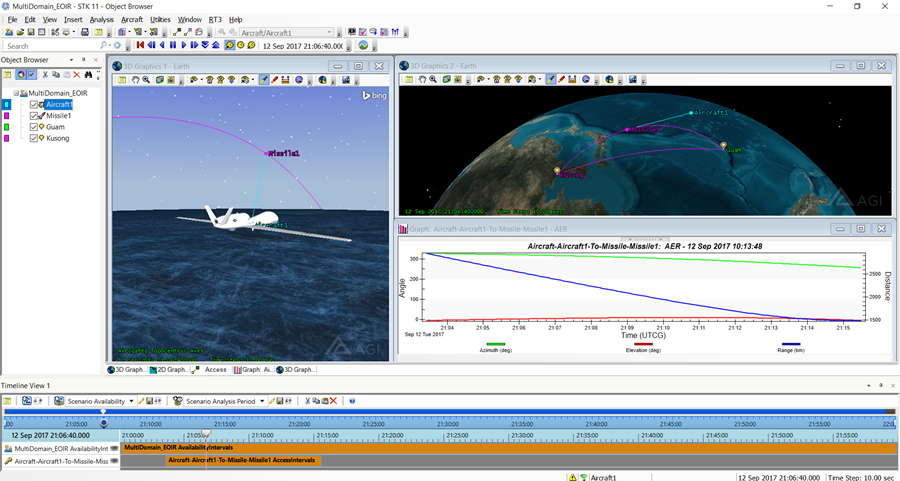 For STK free users, and those without access to paid modules, there's a ton of capability at your fingertips as I highlighted in a
previous blog
, so continue to add to this scenario. Try inserting a sensor dome on Guam that simulates a radar's range, adding a ship off the coast or varying the impact location. You can even
export to Cesium
.
For those that need to go even deeper, they can leverage STK's add-on modules to add to this scenario:
For a completed scenario, check out our Missile Defense example, which I discussed in a
previous blog
.
For a complete overview of AGI capabilities for missile defense, check out our
capability videos and case studies
.
Please
contact us
if you have any questions about how AGI can help.