Back
New STK auto routing and acoustic detection demos plus integration with ICOMC2 at AUVSI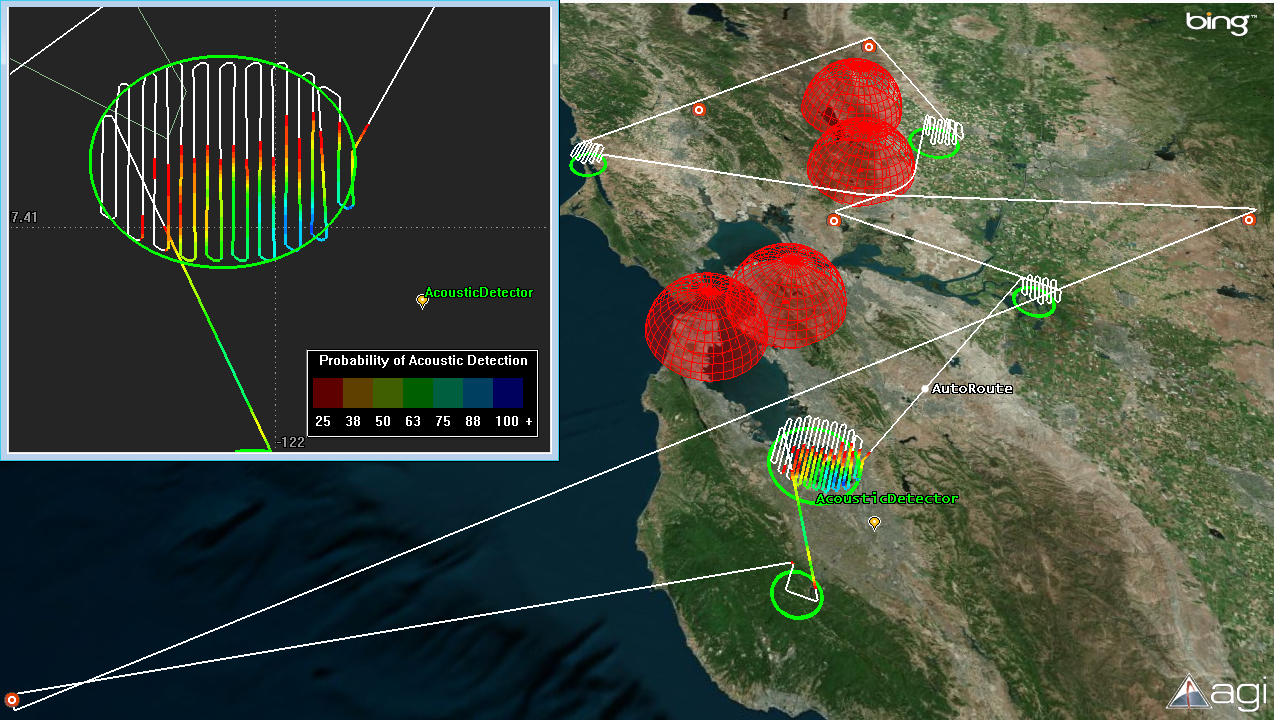 Next week, more than 600 exhibitors and 8,000+ attendees from all over the world will convene in Washington, D.C. for AUVSI's Unmanned Systems 2013. If you're one of the 8,000, make sure you check out AGI booth 2905, where we'll be showing off some pretty cool new stuff we've been working on with industry experts including Primordial, Blue Ridge and Insitu. If that's not enough of a draw, we'll also be doling out ice cream and fun giveaways. If you're not a faithful reader of our
InView
magazine (tsk, tsk), you might have
missed this story
about the new auto routing capabilities being added to
Systems Tool Kit
(STK). Through our partnership with Primordial, STK can now automatically generate an aircraft route through specified point targets and search regions and take into account aircraft performance and payload properties to ensure a realistic flight plan. Primordial will be in our booth to demonstrate and discuss this cool new capability. We'll also show how
acoustic probability of detection
is coming to STK using algorithms from Blue Ridge Research and Consulting. Finally, we recently announced that Insitu selected STK Components for its new Insitu Common Open-Mission Management Command and Control System (ICOMC2) UAS control system. Insitu will also be in our booth showing how STK brings the ability to predict radio frequency communications links to ICOMC2. Check out this video we put together showcasing some of our capabilities for unmanned systems:
AUVSI 2013 - AGI Software for UAS Applications from AGI on Vimeo.
We hope to see you in DC!