Back
Stored Views on Steroids
Have you ever wanted more out of your stored views? I know I have, especially when it comes to movie making and giving demos. Often times, it is desirable to change certain graphics properties, such as data displays and lead trail settings, depending on what view is currently shown. Prior to now, you would have to manually go into each object and change the settings to what you want, but that is no longer the case!
In an effort to expand the stored views capabilities, I created a new STK plugin, called Smart View. A full set of documentation that details the plugin's functionality and how to use it is provided with the install. An image of some of the settings are shown below.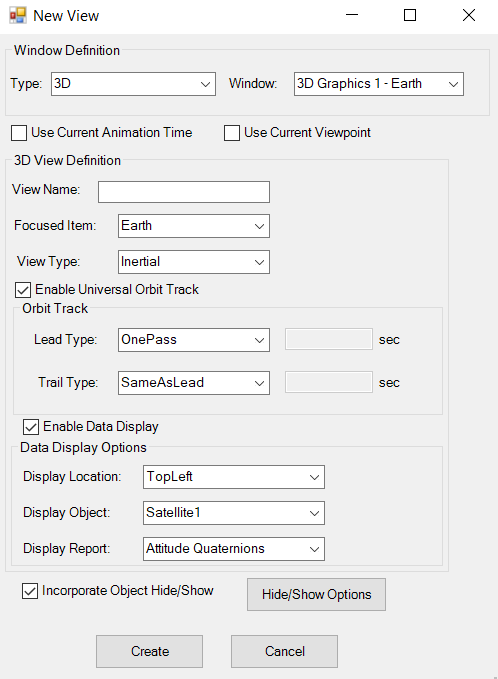 Smart View allows you to create personalized views that incorporate data displays, universal lead/trail settings, and custom object hide/show options. Smart View can create every view that could originally be created in Stored Views, but the plugin also incorporates these features with three new view types. With Smart View there are built in options to store 2D views, satellite Target/Threat views, and GEO satellite Drift views. The image below shows a potential GEO Drift view that can be created in two easy steps.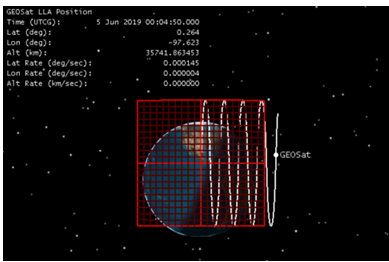 With just one button click, a totally new view can pop up, with a completely different data display and set of objects showing. The possibilities are endless! Hopefully you enjoy the new features just as much as I do.