Back
Partnering to Develop SSA in Thailand
I'm here reporting from Bangkok, Thailand this week at the Defence & Security Conference representing AGI with the Royal Thai Air Force (RTAF). We are showcasing our STK software to simulate their telescope located at the Thai National Observatory in Chiang Mai. It is currently operational and collecting images of overhead satellite, importantly the current in service Thaicom satellites. AGI will potentially be partnering with RTAF to become a part of the COMSPOC global sensor network when they receive and install a second telescope at the Observatory. Though Thailand has had a hand in the space sector for a while, their interest in SSA is recent, and we are excited to be involved at this early stage. AGI has developed a strong relationship with RTAF as they are implementing STK in their systems, and we hope to see more events and work in the near future. Let's go back a couple months and see where this relationship all began.
On July 20th, the Learning center for Earth, Science, and Astronomy (LESA) organized the first conference in Thailand focused on SSA. LESA is an organization based in Thailand that aims at spreading knowledge about the world and space, particularly the growing concern of space debris and SSA. The conference was held in Bangkok at the Royal Thai Air Force Academy and there were over 100 attendees including the Royal Thai Air Force (RTAF), Ministry of Defence, Army, and Navy, and many civilian organizations.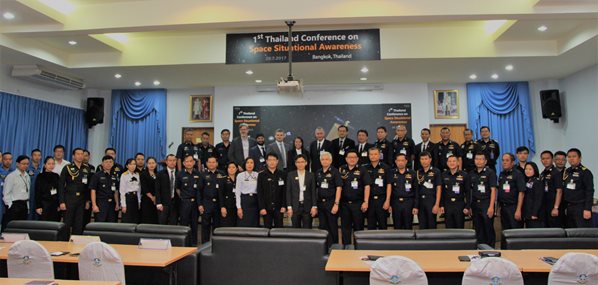 The conference opened with an introduction from RTAF's Commander in Chief, Air Force Marshall Johm Rungsawang. The director of LESA, Thagoon Kirdkao then presented on the idea of SSA, potential threats we must be aware of when operating in space, and how to mitigate risk and maintain safety assurance. AGI was invited to present on Commercial Space Operations Center (COMSPOC) and our current role on developing technologies and solutions for SSA applications. The other presenters included JAXA discussing space debris issues, Officina Stellare on optical telescopes, and Lockheed Martin on laser technology.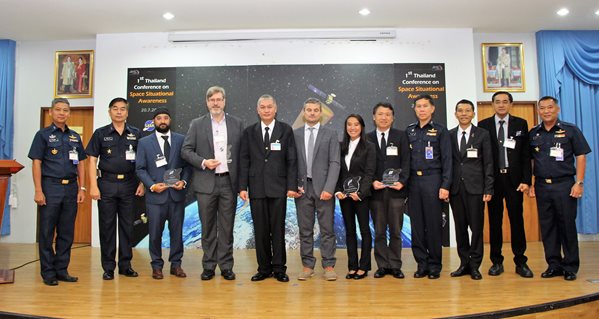 The conference was an important step in Thailand's move to address SSA and maintain safe operation and control of their current and planned satellites, Thaicom and THEOS. The Thai National Observatory is Thailand's main facility, located on top of the highest mountain in Chiang Mai, Thailand. The Royal Thai Air Force has purchased an optical telescope from Officina Stellare and plans to install it in November this year. AGI is currently working with them as a potential provider and subscriber to COMSPOC. They will additionally use AGI software to command and control the telescope and for orbit determination of their satellites.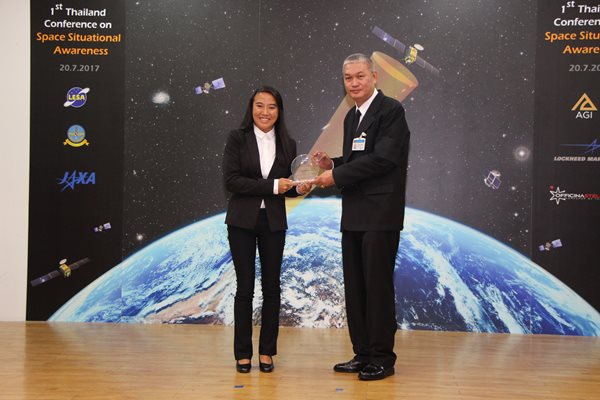 We are extremely excited to become involved in Thailand's progress and development in the SSA domain, and we look forward to working together in the near future. We continue to be involved in international development and application of COMSPOC and our Space Situational Awareness solutions. For more information on COMSPOC, please feel free to email us at comspoc@agi.com.